Be inspired. Stay engaged. Reach your goals.
Tune in to Leadership Forum: The Podcast, a new podcast series offering guidance and inspiration for public and nonprofit professionals. Listen as experts who have walked in your shoes share leadership tips, advice for achieving your career goals and stories about leading positive change in the world.  
The podcast advances the mission of the Glenn College and its Leadership Forum conference by supporting public service professionals who want to grow in their careers and by nurturing passion for public service throughout the year.  
POWERcast Episodes feature women leading in public and nonprofit organizations and their stories of overcoming challenges unique to women in politics and public service. 
Produced by the John Glenn College of Public Affairs at The Ohio State University.
E7: Four Core Keys to Navigating Bureaucracy
Irv Dennis, former CFO of the U.S. Department of Housing and Urban Development, discusses how leaders can navigate the most difficult bureaucracies to get things done. He shares the core areas — governance, people, process and technology — that leaders should evaluate to understand an organization's strengths and weaknesses. Leveraging those findings, you can plan structural change, motivate your team, improve policies and procedures and build resources toward success.
Related Opportunity - The Certificate for Public and Nonprofit Leadership can help you gain practical skills to lead others, build lasting relationships and demonstrate the value of your skills to employers.
Apply by July 8.
E6: Advocate for Yourself, Your Team and Your Community
Experts on the gender pay gap and its impact on our communities, Barbara Smoot of Women for Economic and Leadership Development (WELD) and Ohio Rep. Monique Smith (D-Fairview Park) know the barriers in standing up for change. In this Leadership Forum: The POWERcast, these women share tips and tools to help you gain confidence — whether you're battling daily challenges such as public speaking or leading organizational transformations, including fair pay practices. 
Related Opportunity - The Women of POWER Network Reception introduces current leaders to the next generation of women who are ready to run for public office or advocate for important causes within their communities.
Join us on May 26, 2022 for the Women of POWER Network Reception
E5: Finding Your Leadership Confidence
Kathy Sullivan learned early in her career at NASA that it was much too risky to be a "yes person" just to appease someone's ego — passivity could lead to dangerous consequences. Her varied experiences and leadership roles have taught her that courage and confidence in our authority as leaders can change the way we communicate and, therefore, the way our team responds to us. Tune in as Sullivan discusses actions that define leadership and ways to develop an environment where everyone can blossom and work collectively toward mission success.
Related Opportunity - Leadership Certificate for Public and Nonprofit Professionals 
Deepen your self-awareness about leadership and how to lead others
E4: Strategies for Diverse, Inclusive Excellence
Tracie Ransom advocates for diversity, equity, inclusion and allyship that moves beyond performative proclamations to authentic actions. In this conversation, she divulges her expertise for leaders to strategically direct organizations to diverse, inclusive excellence. Learn about the business case for diversity, equity and inclusion (DEI); steps for strategic implementation of DEI goals; how to measure success; and how to bring your team along with you — especially in the face of opposition.
Sign up for Tracie's next course offered by the Glenn College: 
Strategic Inclusive Leadership, April 13, Virtual on Zoom
In this course, explore how diversity, when viewed and treated as a strategic business imperative rather than a nice-to-have, leads to more inclusive workplaces, stronger performing teams and a competitive advantage. 
E3: An Equation for Successful Leadership
At the Volcker Alliance, Tom Ross works to support current and aspiring public servants. Throughout his career, he has led with empathy, understanding that each of his decisions impact people and their lives. In this episode, he shares his equation for successful leadership: Be honest, gather feedback, know yourself, embrace diversity and empower the talent around you. 
Related Opportunity - Certificate in Public and Nonprofit Leadership: 
Enhance your leadership skills. The Glenn College Certificate in Public and Nonprofit Leadership can help you gain practical skills to lead others, build lasting relationships and demonstrate the value of your skills to employers. Applications are due March 25.
E2: Diverse experiences create effective women leaders
Women are impacted by the world differently. These diverse experiences help women form unique leadership styles, which are becoming more essential in public service workplaces and beyond. The inspirational Wendy Smooth and Stacy Rastauskas join Tina Pierce for our first Leadership Forum: The POWERcast, which focuses on challenges specific to women leaders. This powerful panel shares ways to find your passion and get started in public service and how they have channeled their unique experiences into leadership growth.
Related Opportunity - POWER Programs for Ohio Women Empowered to Represent: 
Leadership training for women who are ready to run for office, work on political campaigns, and serve as leaders and advocates in their communities. 
E1: Steve Stivers on Lifelong Leadership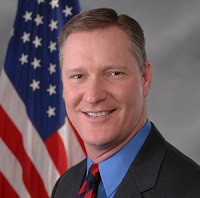 Steve Stivers' leadership style has evolved throughout his years as an Ohio Army National Guard soldier and major 
general, a congressman and now a CEO. In this conversation with Dean Brown, he shares the important leadership lessons he has learned in his career, how he guides diverse teams to win-win solutions, and critical lessons in communication from the military that help him gain and maintain trust as a leader today. 
Related Opportunity - Leadership Certificate for Veterans: 
Veterans transitioning to civilian life often need guidance in translating their military training to workplace leadership skills. Turn your military experience into civilian success.
Keep Learning
The Glenn College is proud to support public and nonprofit professionals with continuing education opportunities. Reenergize, learn new skills and become a better leader with training programs, certificates and executive education built for nonprofit and public sector employees.