Glenn College Expands Interdisciplinary Expertise with New Faculty Hires
Published Date
August 24, 2023
From left, Greg Wilson, Brian Mittendorf, Lauren Jones, Alex Hollingsworth, Esra Gules-Guctas and Victor St. John (not pictured: Ange-Marie Hancock)
The John Glenn College of Public Affairs welcomes seven faculty members with collaborations across The Ohio State University as fall semester begins. 
"As an interdisciplinary college, the Glenn College is an integrator and a connector," said Dean Trevor Brown. "The college's faculty are actively engaged in team-based research, teaching and external engagement across multiple disciplines on public policy and management issues, and in connecting to leaders in the public and nonprofit sectors." 
Two of the new faculty members are part of the university's Race, Inclusion and Social Equity (RAISE) Initiative to enhance its world-class research program on race, inclusion and social equity. Through this strategic hiring initiative, Ohio State has recruited faculty whose research can help narrow social disparities in areas including health outcomes, educational attainment, economic opportunity, environmental impacts, justice and public safety, and the arts.  
Assistant Professor Victor St. John joins the Glenn College from Saint Louis University, where he was assistant professor of criminology and criminal justice in the College for Public Health and Social Justice and School of Social Work. He received his PhD in criminal justice from the John Jay College of Criminal Justice at City University of New York.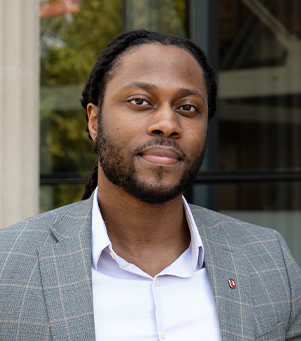 He is among four faculty members bridging political science, sociology, the Moritz College of Law and the Glenn College focused on advancing racial and criminal justice through collaborative science. The cluster hire is supported by the university's Kirwan Institute for the Study of Race and Ethnicity, Institute for Democratic Engagement and Accountability, Translational Data Analytics Institute, Drug Enforcement and Policy Center, and Criminal Justice Research Center, where St. John is an affiliated faculty member.  
His research, informed by his professional background in the field of criminology, spans the areas of inequality, criminology, criminal justice policy, justice-involved youth, space and place, and health. 
Greg Wilson, Assistant Professor—Provost's Fellow, who received his PhD from the University of Wisconsin-Madison Department of Sociology, conducts research to understand how, why and in what ways the nonprofit sector is racialized and how this system impacts the work of nonprofits led by people of color, particularly those led by African Americans.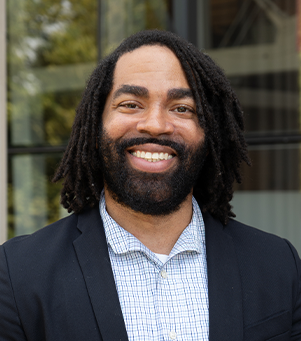 Wilson is a member of the Provost's Tenure-Track Fellow to Faculty program, which recruits early-career scholars whose accomplishments make them exceptionally competitive for faculty positions. He is part of a cluster hire of three faculty members, with the other two in economics and sociology, who will study economic disparities across the life course to accelerate progress in documenting, understanding and addressing entrenched racial disparities in financial resources and economic opportunity. 
Wilson's teaching interests are in nonprofit organizations, management and leadership, race and inequality, qualitative methods, and technical communication. He is a Faculty Fellow in the Justice Labs of America at Brown University and a Fellow in the New York University Leonard N. Stern School of Business. 
Other faculty changes at the Glenn College:
In addition to St. John and Wilson, Assistant Professor Esra Gules-Guctas joins the Glenn College in an appointment in partnership with Ohio State's Discovery Themes and Translational Data Analytics Institute. She will explore how existing and emerging information technologies can serve or undermine the public interest and whether or how they should be governed.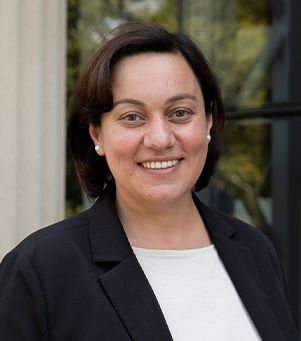 Her research primarily centers around the intersections of law, technology and public policy, particularly in terms of algorithmic systems in public sector decision-making. Through her work, Gules-Guctas examines how individuals understand their justice problems and respond to them in an increasingly automated world, and the ways in which the courts are adapting to the rapid technological advancements.  
She received her PhD from the Department of Political Science at the University at Albany, State University of New York. Before stepping into academia, Gules-Guctas served as an attorney, gaining critical insights into the legal landscape that now informs her research and teaching.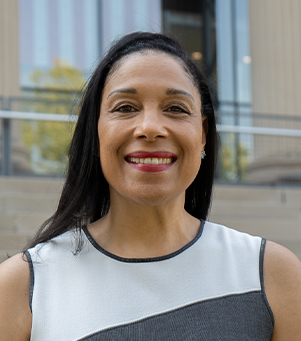 Ange-Marie Hancock, executive director of the Kirwan Institute for the Study of Race and Ethnicity, holds a courtesy appointment as a professor at the Glenn College. Previously a Dean's Professor in the Department of Political Science and International Relations and the Department of Gender and Sexuality Studies at the University of Southern California, she has written numerous articles and books that explore how the intersection of race, gender, class, sexuality, citizenship and other categories of difference have an impact on policy. Among her many accomplishments, Hancock conducted the original survey research and designed the business model for what became the Women's National Basketball Association.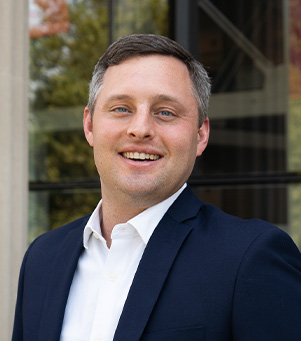 Associate Professor Alex Hollingsworth joins Ohio State from the O'Neill School of Public Policy and Environmental Affairs at Indiana University. An applied microeconomist who examines how regulations affect health with interests in environmental economics, population health, substance abuse and access to care, he holds joint appointments in the Department of Agricultural, Environmental and Development Economics; Department of Economics; and the Glenn College. He is a research associate at the National Bureau of Economic Research, a co-editor at the Journal of Policy Analysis and Management and an associate editor at the Journal of Health Economics.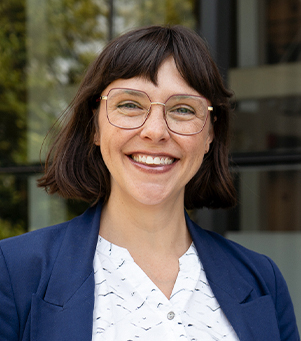 Associate Professor Lauren Jones now holds a full appointment in the Glenn College. Previously a joint professor in Ohio State's Department of Human Sciences, Jones conducts quantitative, policy-based research on child and family well-being, especially in the areas of health and social policy and household economics. Her interests lie in understanding what factors impact the ability of children and families to flourish and how government policy can help families get ahead. Her research is unified by its focus on low-income families, children and other vulnerable populations.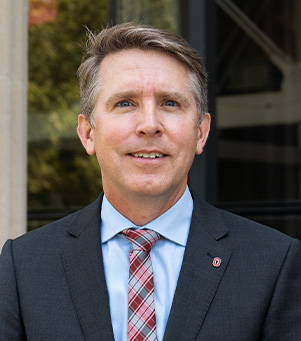 Brian Mittendorf, the Designated Professor of Accounting at Ohio State's Fisher College of Business, holds a courtesy appointment at the Glenn College, where he applies his expertise in accounting to enhance nonprofit research and programming. Prior to joining the Fisher College of Business, Mittendorf was an associate professor at Yale University's School of Management. He specializes in nonprofit accounting, managerial accounting and the role of accounting in supply chain management, and he teaches courses on financial statements for nonprofit and governmental organizations at the undergraduate and graduate levels.